Exciting News!
We are excited to announce that we are moving to a new facility! We didn't make our goal of being moved this year but stay tuned for updates in the spring! Our new clinic will provide more space for patient examination, in-house diagnostics and surgery as well as an in-house large animal treatment facility. For those clients who have loved our rural Coupeville location, don't worry, we love being rural too! Our new location will be located on a beautiful 40 acre farm near Oak Harbor – more information to come!
Our small animal clinic will continue to include a surgery suite where we perform routine procedures such as spay/neuters and soft tissue surgeries. Our in-house diagnostics include digital x-rays, blood tests, fecal tests, cytology and urine tests. We also work with a regional reference laboratory and state diagnostic lab for more extensive or specific diagnostics including biopsies, cultures and pathogen screening.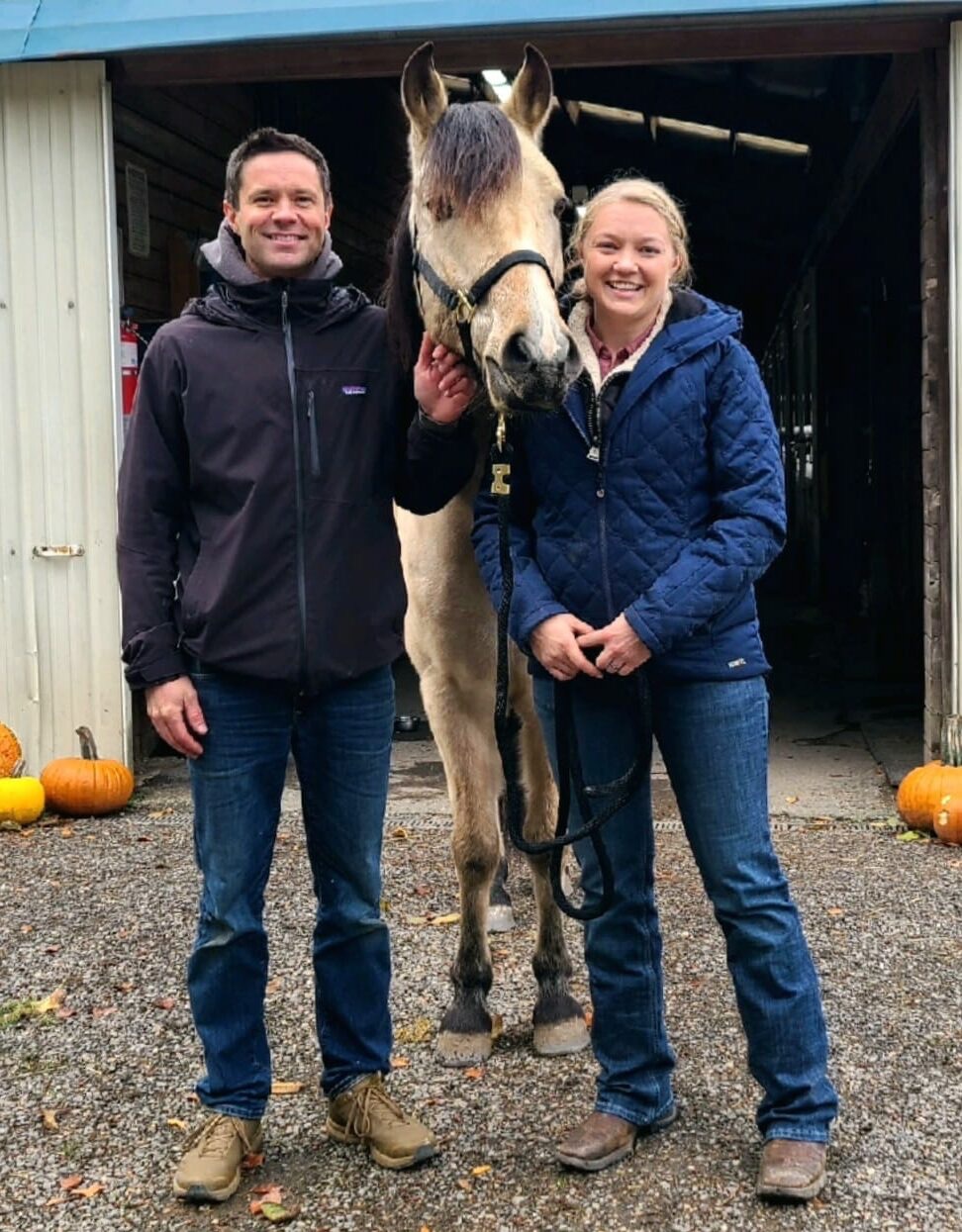 Dr. Ana Kidder
As a native Whidbey Islander, Dr. Kidder is happy to be settled back at home. A 2019 graduate of Washington State University's College of Veterinary Medicine, Dr. Kidder bought the practice in January 2022. She has a special interest in equine preventative care (especially dental health!) and loves supporting the agricultural heritage of Whidbey Island. Although she planned to practice large animal medicine, she enjoys the diversity that mixed animal medicine brings to the practice every day! When not at the office, she can be found at home in her garden or working on projects with her husband Clint, Greta their golden retriever, Pickles the cat, George her trail pony, Bramble the miniature horse, Rikki the miniature donkey, Martha her retired milk cow, two pet geese, a flock of hens and two old sheep.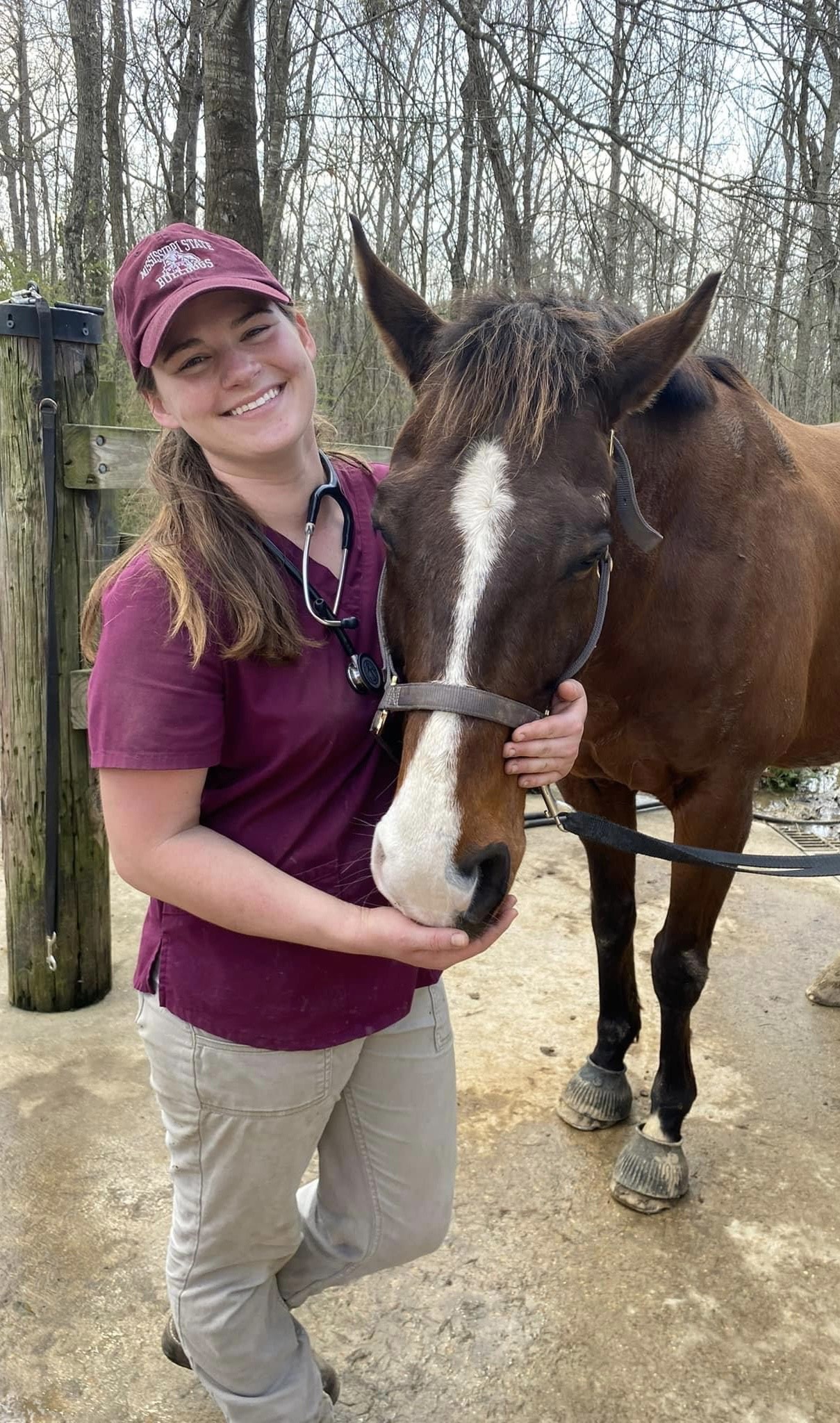 Dr. Seirra Seay
Dr. Seay joined the team in June 2023. She is from Fayetteville, West Virginia. Before getting her Doctor of Veterinary Medicine from Mississippi State University, she received a bachelor's degree in biology from West Virginia University Institute of Technology. She grew up riding and showing horses, primarily hunter jumper. Throughout her high school and undergraduate education, she worked as a barn manager at a horseback trail guide service. Her top interests in veterinary medicine include the variety of species that mixed animal medicine brings and soft tissue surgery! While not at work, Dr. Seay enjoys camping with her husband Terry, Stella the cholocate lab, Sheriff a Mississippi Mutt, and Timber the cat (yes, the cat also goes camping). (Also, to answer the most-asked question, Seay is pronounced Sea like the ocean.)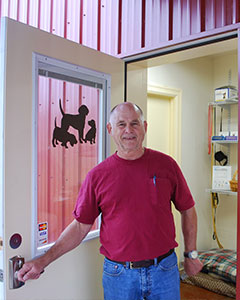 Dr. Robert Moody
Dr. Moody retired but we are excited for him to be able to pursue his hobbies, spend time with family, and build a new home in Missouri. We are thankful for his hard work over the years growing a small one-doctor mobile practice into what we have today.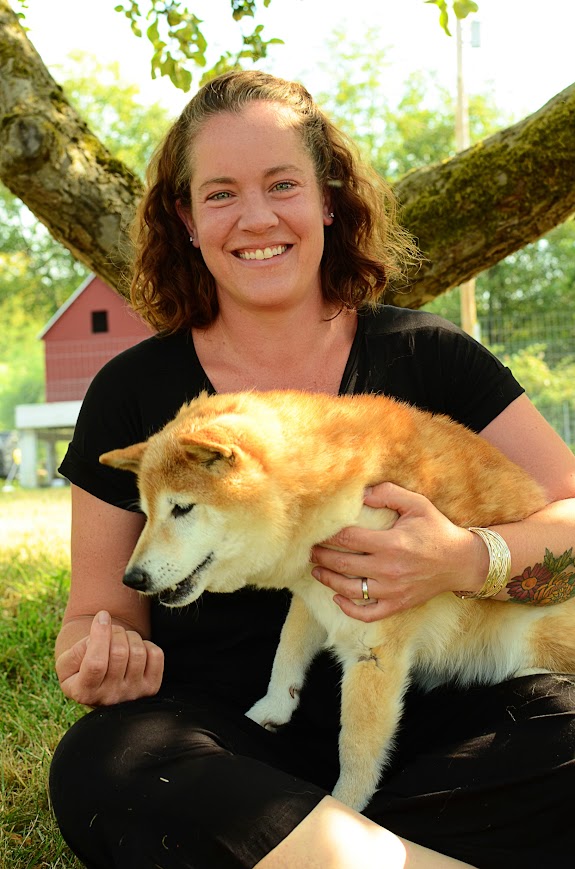 Allison Gleason, LVT
Allison Gleason is our Licensed Veterinary Technician (LVT). Allison is originally from Pennsylvania and came to Whidbey as a proud Navy wife. Following her tour with the Navy she graduated with an associate in science degree from Sanford Brown College in Jacksonville, FL. She came from a veterinary practice in Florida with three years' experience, before moving to Whidbey and joining our clinic. She likes to spend quality time running with her two dogs, Betty and Leo or snuggling with her cat, Artie.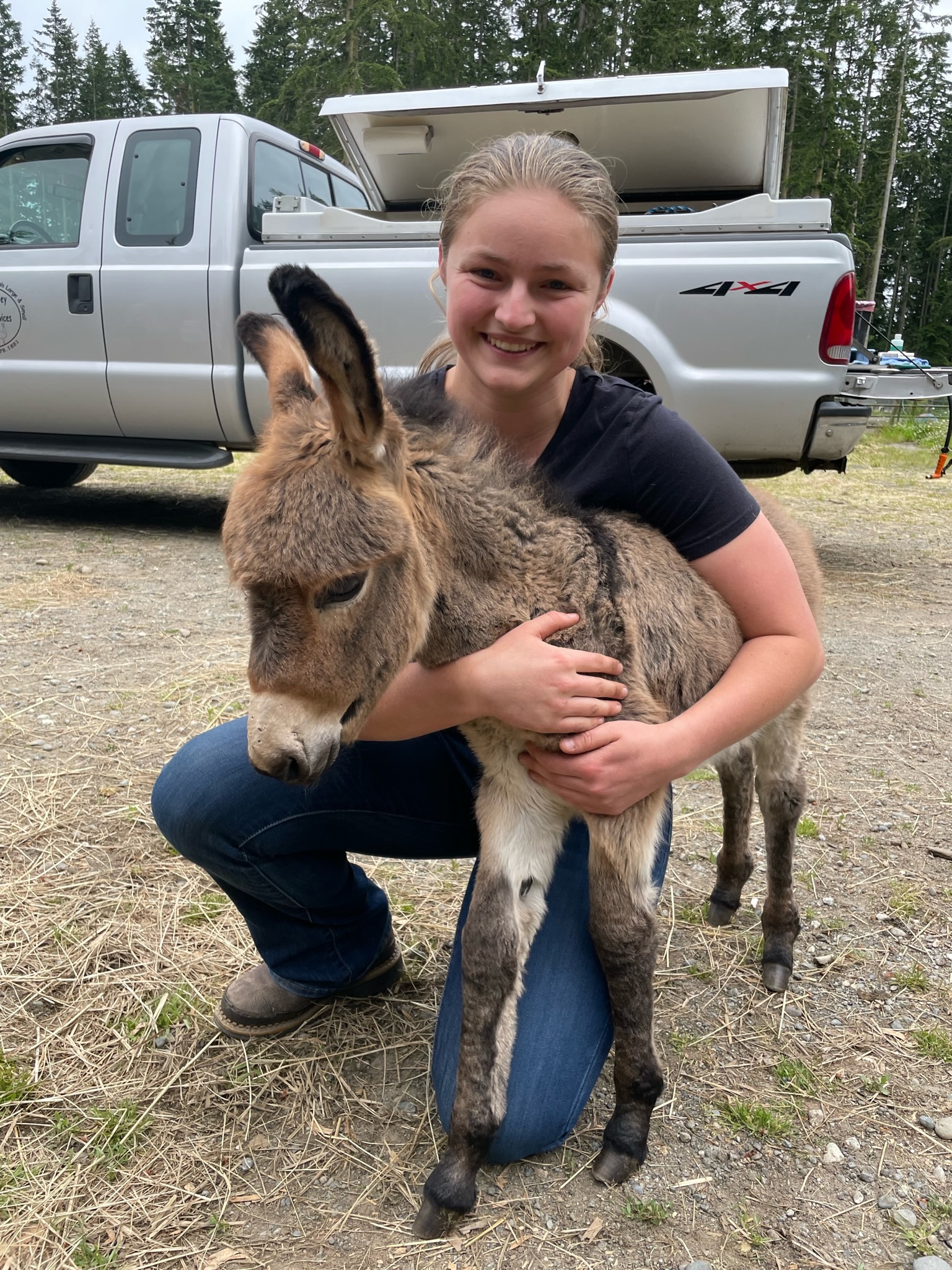 JAMI BUSKALA
Jami is one of our experienced assistants. When she approached us several years ago with an interest in shadowing our vets for a couple of weeks, we knew that she would be the perfect addition to our team and didn't let her leave! When not at work, Jami enjoys spending time with her quarter horse, Blu, and her two very energetic dogs. 

Jenny rector
Jenny worked for Dr. Moody many years ago and in 2021 came back to help as one of our assistants. Between years as a 4H leader, previous work at the animal shelter, and decades of animal ownership, Jenny is a fountain of knowledge and our go-to-gal for handling horses. She is also very reliable for taking in the odd animal that Dr. Kidder finds at work. Needless to say, she currently shares her farm with a menagerie of horses, dogs, cats, goats and chickens.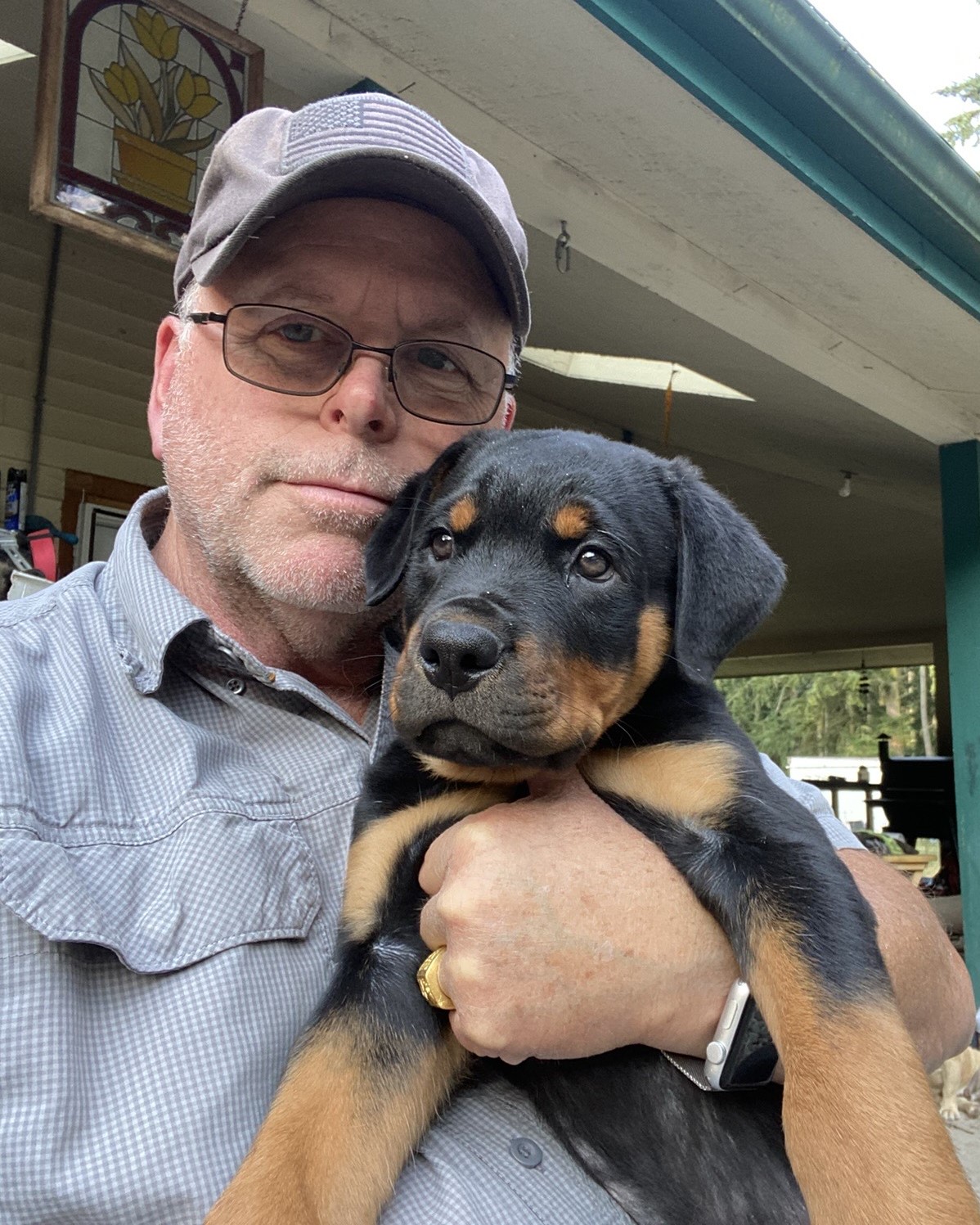 Ron Marshall
Ron Marshall is the office manager. He retired from the Navy following a 26-year career in aircraft maintenance. He then worked as a Crane inspector in North Alaska for 10 years before teaming up with Dr. Moody as the office manager. His love of animals runs deep! 5 dogs, 2 horses, 8 goats, chickens, ducks and an African Gray keep him on the run. Ron and his wife Su live on the north end of Whidbey and he loves to take his daughter camping and fishing.